Air Management Sensors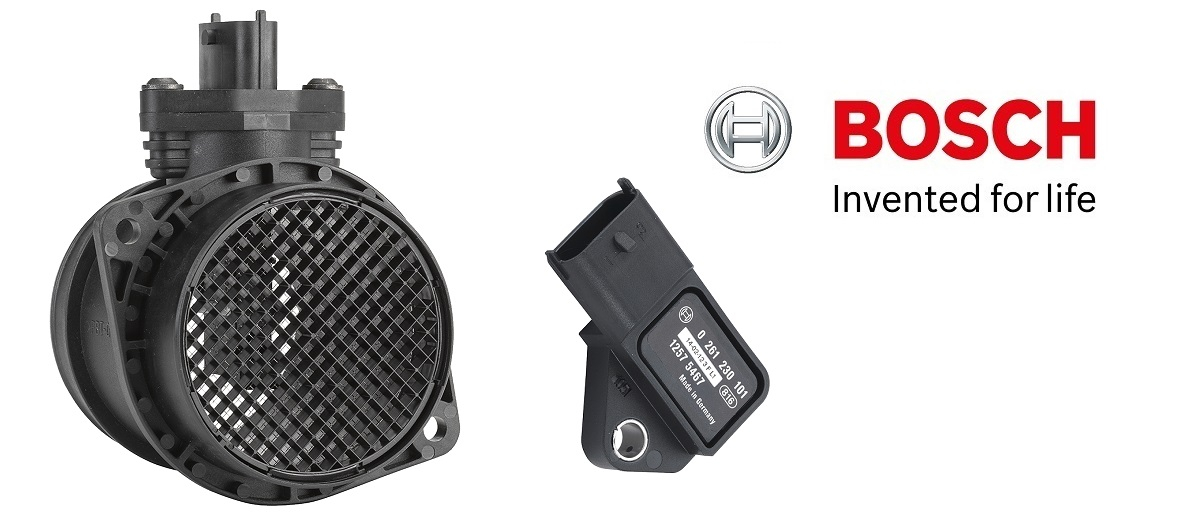 Air Management Sensors
Mass Airflow Sensor
Bosch is an original equipment global leader in mass air flow technology. Bosch Mass Air Flow (MAF) sensors ensure low levels of harmful emissions with greater fuel efficiency and improved engine performance.
Key Features
OE Technology provides the correct function and calibration to ensure trouble-free operation and emission compliance

100% new product; not remanufactured

Sensor and housing are calibrated and sold together ensuring precise sensor reading and optimal engine performance

Guaranteed to match vehicle requirements for performance, drivability, fuel economy and emissions

Can provide up to 20 percent better fuel consumption

Backed by Bosch Limited Lifetime Warranty
Manifold Absolute Pressure Sensor
Bosch Manifold Absolute Pressure (MAP) Sensors provide accurate air pressure measurement to very fine tolerances for efficient engine performance.
Key Features
Extremely sturdy design with a special coating for resistance of harmful chemicals inside the intake manifold.

Bosch continually improves its MAP sensor designs with the latest chip technology.

Designed to meet or exceed your vehicle's original equipment specifications (performance, driveability, economy, emissions)

Backed by Bosch Limited Lifetime Warranty